The League of Muslimahs of Ukraine (LMU) with the assistance from the All-Ukrainian Association "Alraid" has organized a summer health camp for young Islam followers for years, choosing for this the most picturesque places of our country. It should be noted that the camp is not only health-improving, but also educational, as children and teenagers have the opportunity to improve their knowledge of religion, their ability to read the Quran according to Tajweed rules, etc.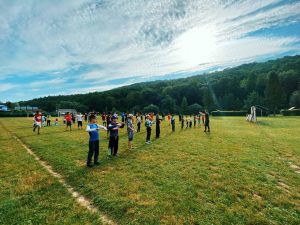 This year, the inhabitants of the "Friendship" camp enjoyed the nature of the Ternopil Region for ten days, went on hikes, spent time by the fire in the evenings listening to the stories of their mentors, splashed in the pool in the afternoons, and learned handicrafts at arts and crafts master classes.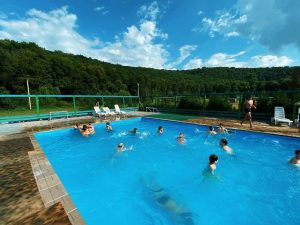 Olha Fryndak, deputy head of the LMU, said that this year more than 70 young Muslims took the opportunity to relax with profit to their soul, spirit and body:
— We rested in the Buchach District of the Ternopil Region. The camp was located at one of the tourist centers in a very beautiful and picturesque place, in the forest. A record number of children and teenagers arrived this year, which is 73 kids. There were much more people willing to come, but the campsite could provide comfortable accommodation for only that number of children. So next year we will think about how to provide all comers with useful and informative rest in the "Friendship" camp. We took care not only of comfortable accommodation of children, but also of halal meals and intense program. As always, the children were accompanied not only by the teachers. The obligatory presence of a doctor guaranteed not only daily, but every minute monitoring of the health and physical condition of each child. And the mentors took care of the mental and spiritual part, giving lessons and talks on the moral and ethical foundations of Islam, relationships in the family and with people around, what is important in our life, and what goals we should set for ourselves. There were also Quran and Arabic lessons. This time, there were 30 girls and 43 boys. Some classes were held separately, for example, swimming, and some master classes, that were supposed to be visited only by girls, also interested boys, and they were happy to learn how to make bracelets and snoods for their mothers and sisters, and such attention and care to their loved ones cannot but please us.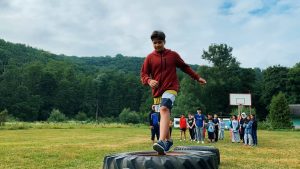 They also had enough activities together: exercises, gatherings around the evening fire, sports activities. Competitions were held almost daily: archery and crossbow shooting, javelin throwing, rope climbing, complex relay races in the OCR style (Obstacle Course Race – a sport in which a participant passes a route with various obstacles – Ed.), which one of the camp teachers, Tariq Sarhan, decided to organize for children, as a regular participant in Spartan Race Ukraine and DYKA GONKA. The winners received prizes: for the first place — a real bow, the second — T-shirts with the camp symbols. Commemorative symbolic prizes for third place were also given. There was a time for paintball, volleyball, and football …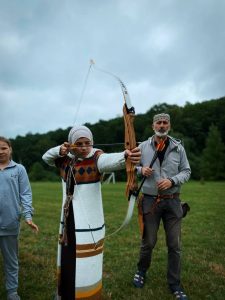 — In addition to the lessons, conversations, masterclasses, exercise, and sports, the daily program included team training and games. And, of course, prayers were not missed. There was also free time for reading books and playing board games, there were a lot of them, both strategic and checkers-chess. We also had a tour program, went to the Silver waterfalls. We can say it was a hike with obstacles: the children had to overcome both ups and downs, and rather difficult paths. Furthermore, we were climbing up to the waterfalls for about an hour, but it was worth it: this is a very picturesque place, a whole cascade of really silvery streams. There was also a bus tour during which the children visited the Crystal Cave, one of the many places which the Ternopil Region is famous for. We chose it because it was convenient to visit with the groups of children and teenagers, — Olha Fryndak says.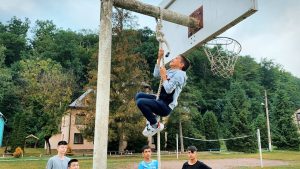 When it was time to say goodbye to the camp, many children could hardly hold back their tears, because the busy days passed so quickly, so they did not want to part with their new friends!
The parents of young vacationers were also satisfied with the organization of the rest. This is evidenced by the feedback and thanks in the parent chat. Here are just a few of them: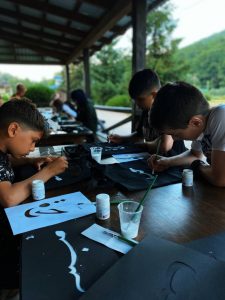 "… Many parental thanks to the organizers and counselors of the camp! D. liked it very much, he already misses everyone! Thank you! "
«I join all the abovementioned. I would also like to thank you for your patience and approach to children! So many children and everyone is so different! If the number of children increases next year, then we can definitely make two shifts! "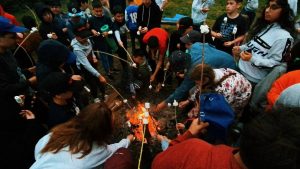 "I don't believe it was over so quickly! I met my R.: he grew up, and somehow began to think differently (correctly) … He said he liked everything very much. And Tariq just became an example to follow! "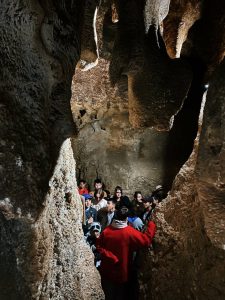 "Once again, thank you all very much for your work, your attitude, your enthusiasm, your talents, knowledge, and skills! And for sincerely sharing all this with our children! "
"Thank you very much, the camp was just super! It was very cool, thank you for the rest, and thank you for teaching me how to read the Quran correctly! Many thanks!"
"Assalyamu alaikum! Many thanks to the organizers of the camp, counselors. The children were very happy, so were the parents. Memories will last for a whole year. "
"Thanks to everyone! We are very grateful for the excellent organization of the camp! It is a pity that only 10 days – if only it had been three weeks and two shifts! Inshaallah, we will meet again next year!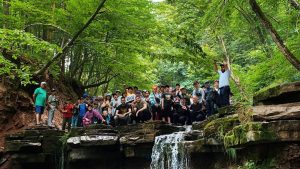 "Assalam alaikum! Big, huge thanks to everyone! The children arrived happy and contented. They do not want to unpack their suitcases — they are leaving them for next summer, already ready to go. Just in case, we are with you and only with you! "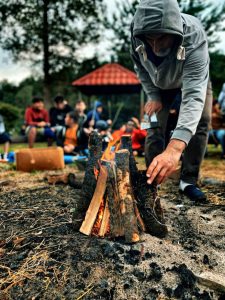 "Team, I wish you a good vacation, health, and strength recovery. We love you very much!"
"Endless gratitude to everyone who organized and took part in these happy holidays for children! You haven't even left all the parents indifferent. In the chat, we were jealous in a good way and rejoiced at how the children were interested and warm-hearted with you. May the Almighty bless you for your work and attention!"